Below a picture from the chassis before the previous owner started disassembling it.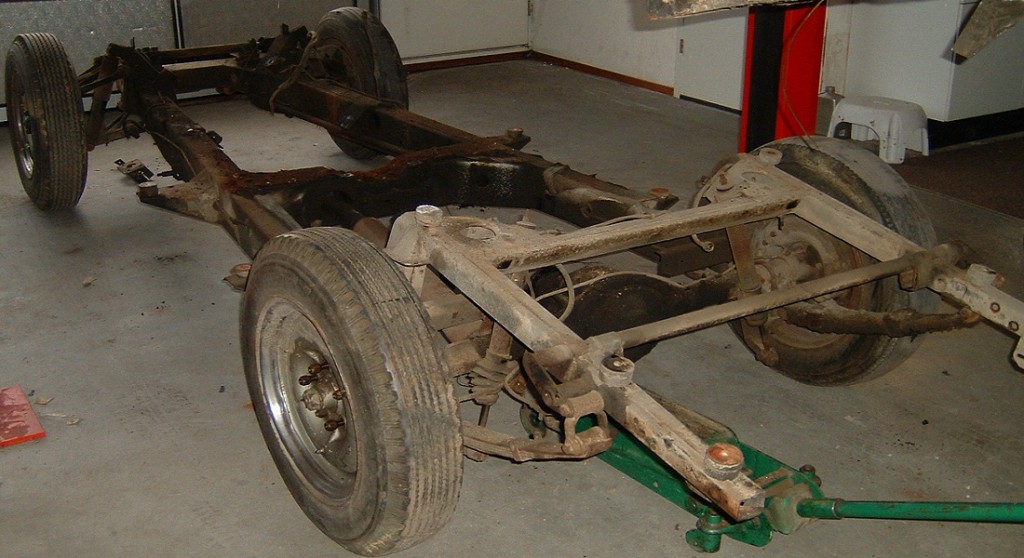 After all small parts where removed I could start with removing all dirt and grease which was present in large quantities. This is for all classic cars, especially for English cars, the reason why the chassis could be kept in good shape after 50 years.
I found a strange number (225) on the right side of the chassis, nearby the fuel pump. Until today I haven'd found an explanation for these marks. Because they look authentic I decided to leave them where the are.
After I protected all threads and chassis numbers with dummy screws the chassis could be delivered at sand blasting company.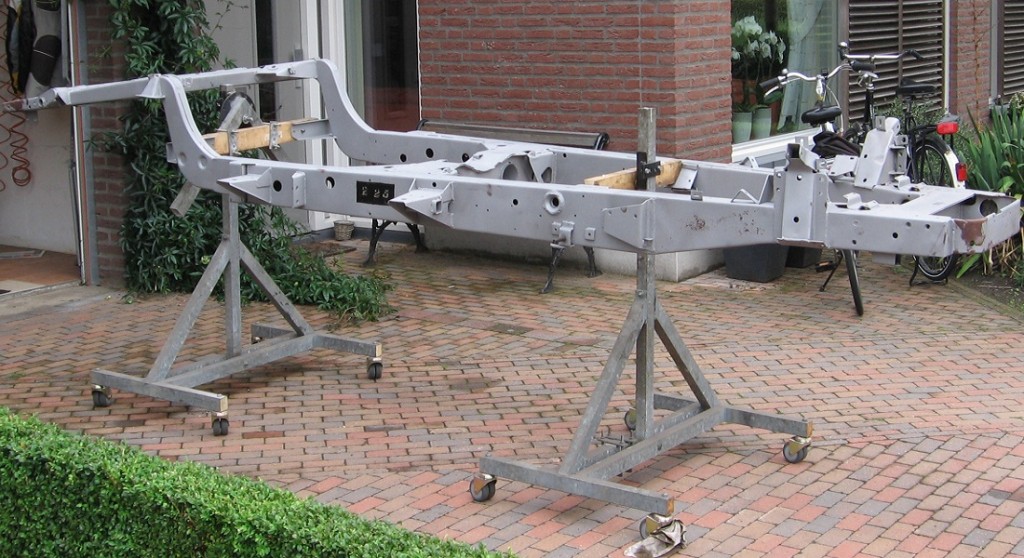 The chassis looked as new after it was sand blasted, there are only two places with minimal rust(on both side where the battery was located). I sandpapered the whole chassis before I sprayed it in epoxy primer. After the paint was full dried I filled up all seams with 3M seams kit.
The last step for the restoration of the chassis was spraying it into two layers of black chassis paint.