One of the last big metal work pieces are the front wings. After the right front wing was cleaned thoroughly the following repairs need to be done before the wing can be painted inside. The right front wing is in a much better state the the left one so this repair is rater easy.
Dents in the area around the flashing light (due to badly repair after a collision in the past)
The lower edge of the wing nearby the right door has a lot of rust. This together with the lower part of the door hinge plate needs to be repaired with new pieces of metal.
Cleaning the inside
After I followed the same procedure as with the left front wing this wing also looks like new again.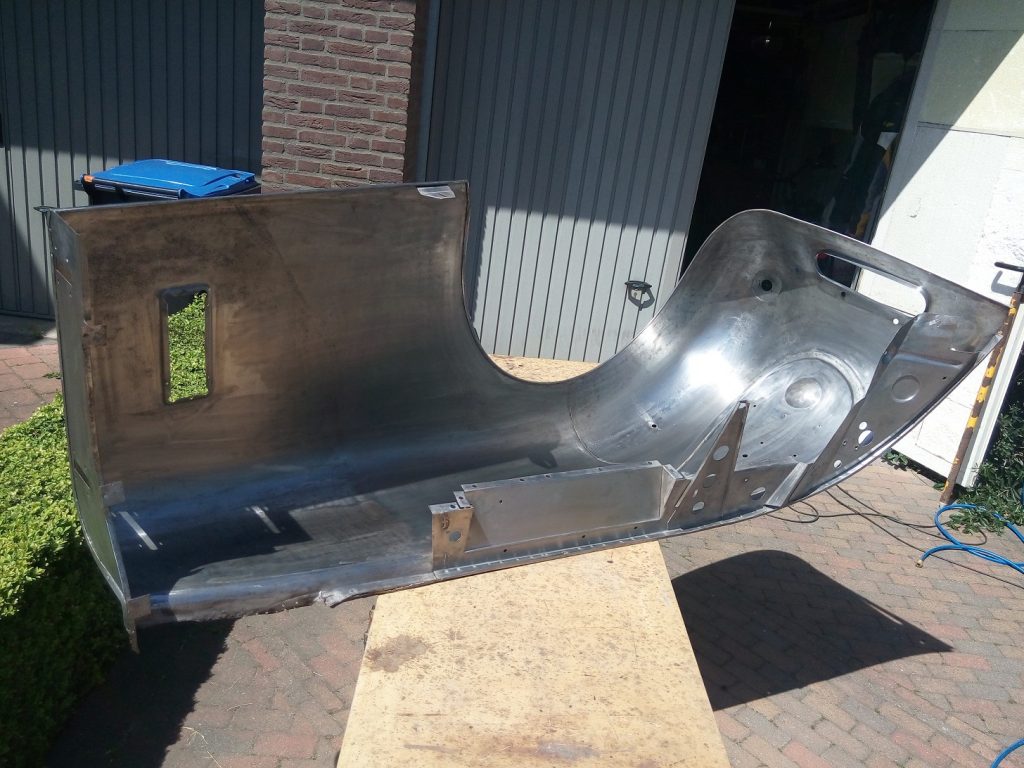 The lower wing edge
The state of the lower front wing edge partly rusted away and replacing this whole area is inevitably.
Painting
Now that the right front wing has been cleaned and repaired it can be painted. We start with Epoxy primer followed by a protective layer to prevent chipping and as last a layer of black paint. This last layer of paint will make it easier to clean the inside. The parts visible from the engine compartment will be painted in the car color.