The original exhaust which came with the car was completely rusted away and should be replaced. Originally the car was equipped with a single exhaust but I think a dual exhaust looks much better. With respect to originality this should't be problem because it is a replacement part. (A single exhaust can be mounted in the future is needed)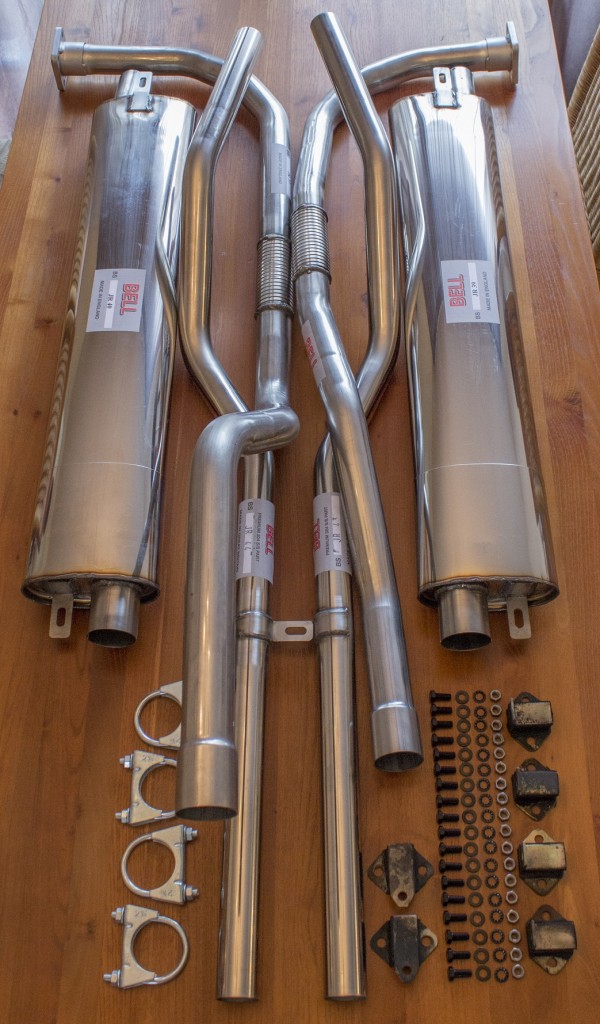 The new dual exhaust from Bell (BSS-JR-003, XK140/XK150 LHD manual) consists of:
BSJR37 Front pipe left
BSJR38 Front pipe right
BSJR39 Silencer left
BSJR40 Silencer right
BSJR43P Tail Pipe left
BSJR44P Tail Pipe right
The clamps, needed to fasten the exhaust pipes to each other have different diameters, 58mm for the front side of the silencer and 48 for the rear side.