There rear axle was the most difficult part to dissemble until now.
To remove the hubs from the rear axles an enormous amount of brute force is needed (8 a 10 tons). After trying different type of pullers I managed to remove them.
One Hub was damaged and need to replaced. Lucky enough I found a good set of rear hubs in the US via ebay for only 53 euro (including shipping costs).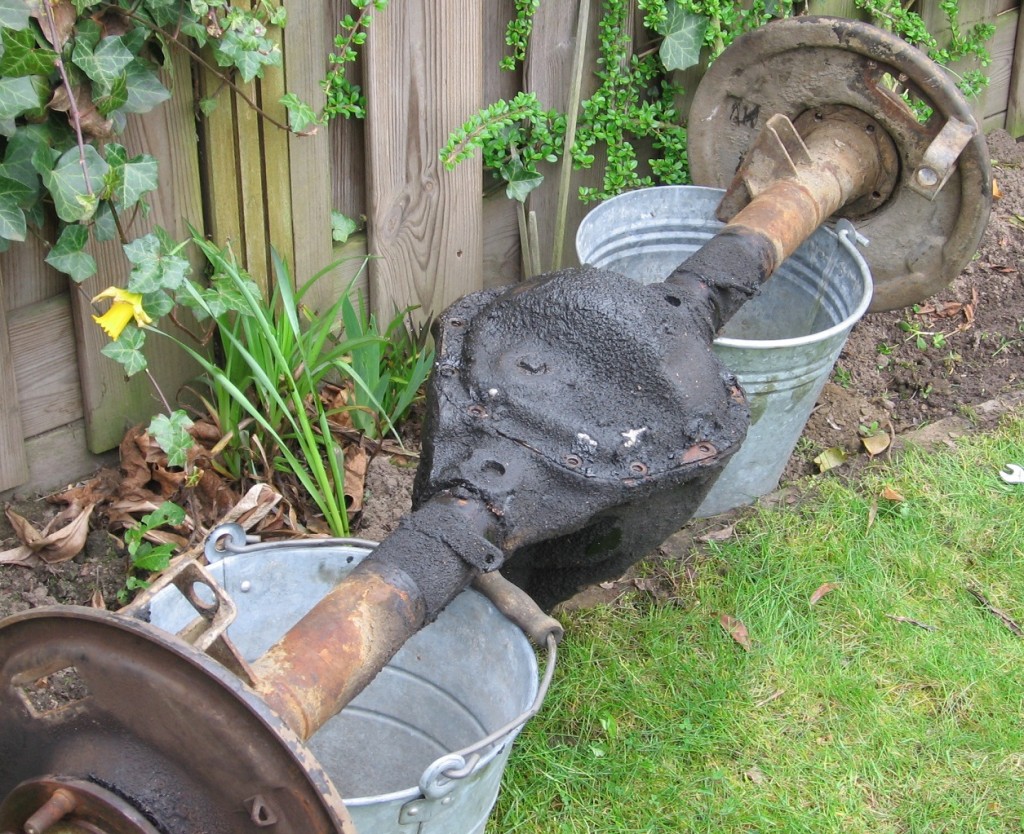 After removing all dirt and grease I painted the rear axle in epoxy primer and 2 layers of gloss black paint. After several weeks of dry time I could start to re-assemble everything.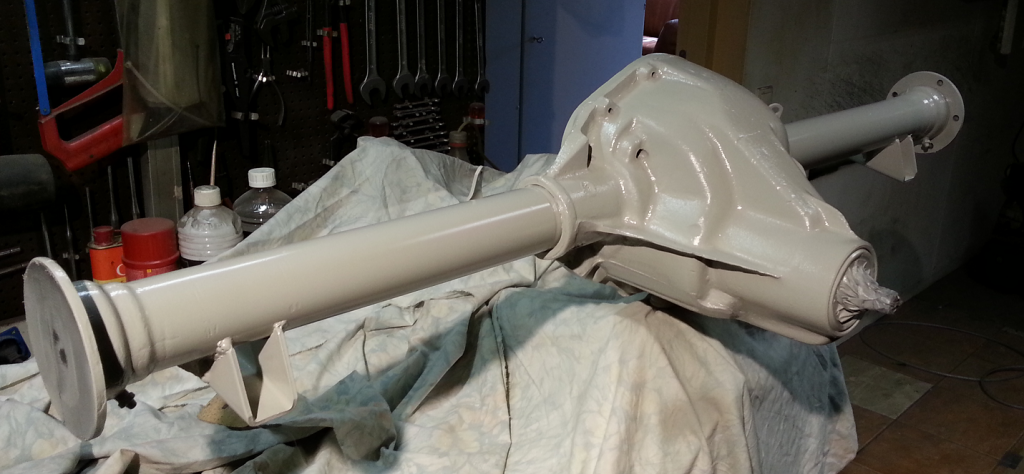 My first idea was to replace all bearings inside the rear axle, but after gathering information by several Jaguar specialists, I decided to replace only the left and right wheel bearing in the rear axle. (The pion-and crown wheel bearings are not replaced often) All oil seals are of course replace with new ones.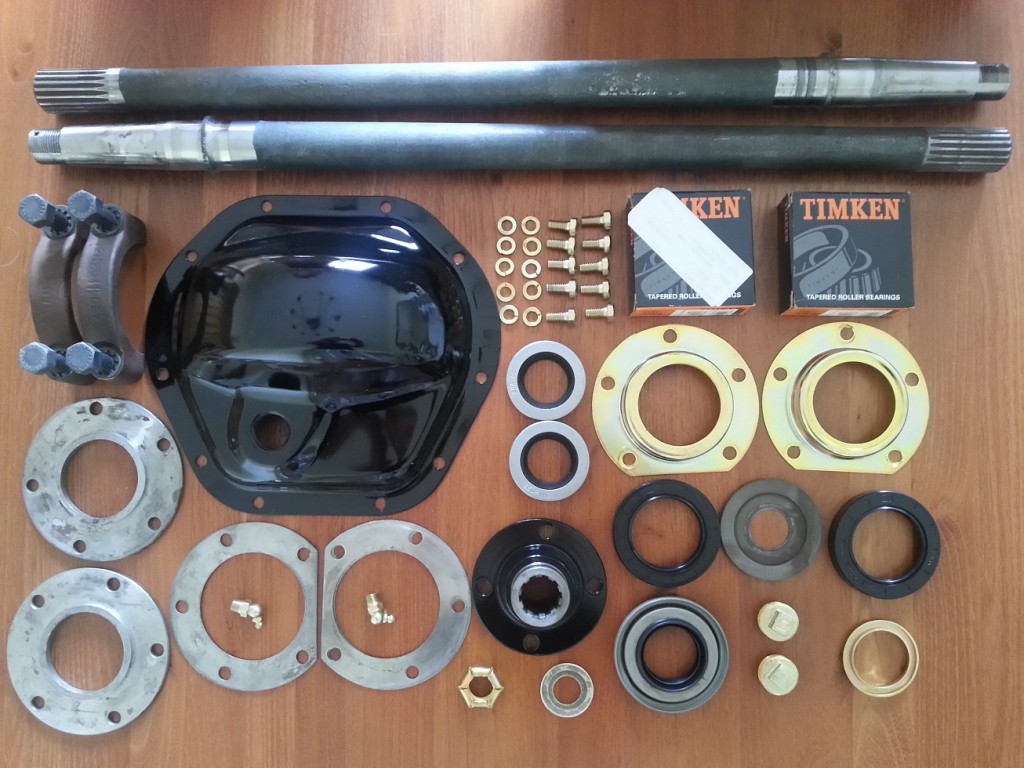 All seperate parts needed to rebuild the rear axle
For removing the old bearing and mounting the new one's I used the home made Hydrolic Press (See special tools). Incredible how much force is needed to replace these bearings (approximately 8 to 10 tons)
After mounting all separate parts the rear axle looks factory fresh again.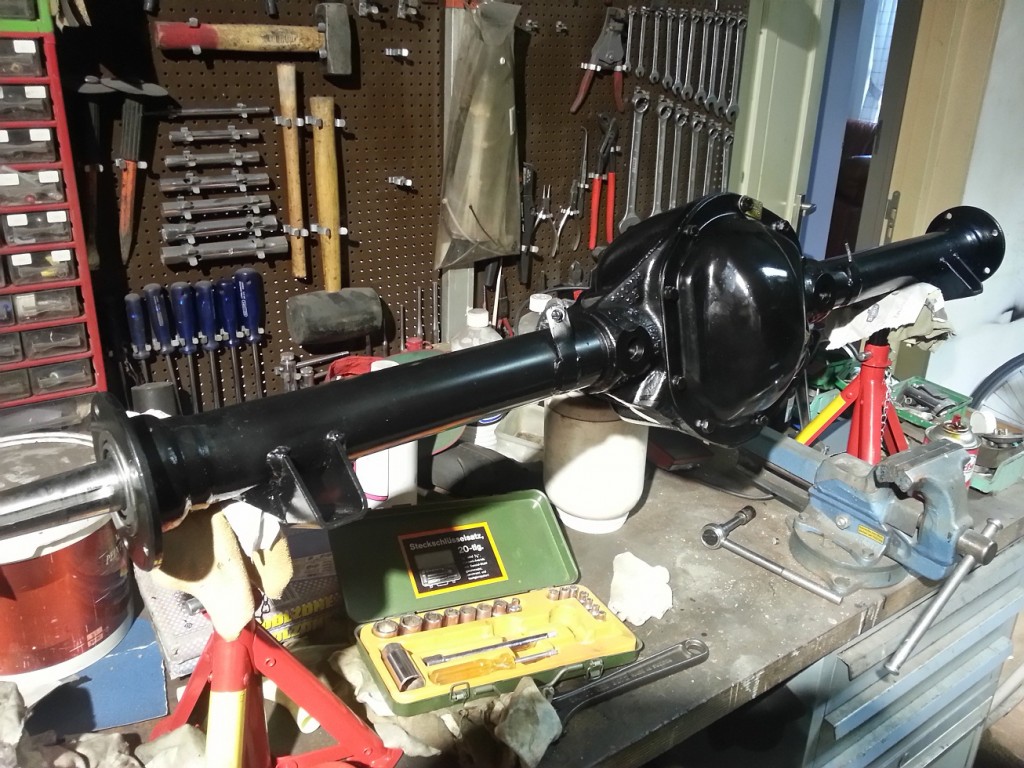 After the rear axle is lifted on top of the rear leave springs the can be mounted, including the rear shock absorbers.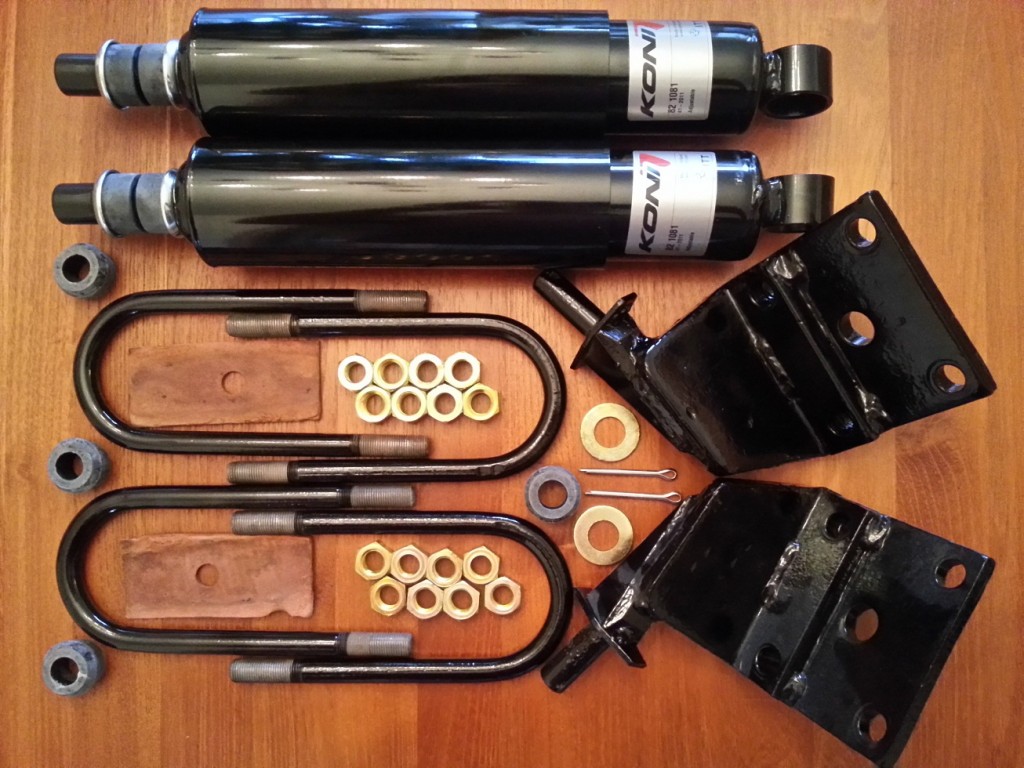 All seperate parts needed to mount the rear axle on to the leave springs